The last two weeks have been slow, writing-wise, as unexpected events have forced me to temporarily re-stack my priorities. I've got two birthdays in my family this week, so much of my time will be devoted to preparing for — and celebrating — those events. However, I am still getting some writing done. Last week, I wrote 5,466 words. I started writing again today after a few days off. My goal is to finish Part 3 this week so I can devote next week to outlining Part 4 before NaNoWriMo.
So far, Part 3 is 56,673 words long, and will likely amount to 65,000-70,000 when complete. Part 4, like Part 2, will be shorter than Parts 1 and 3, comprising 20 chapters instead of 30, so I'm confident I'll be able to finish it by the end of November. That will give me a chance to outline Parts 5 and 6 (25 chapters each) before the two-week Holiday Hiatus in December. My ultimate goal is to finish the second draft by March or April 2020.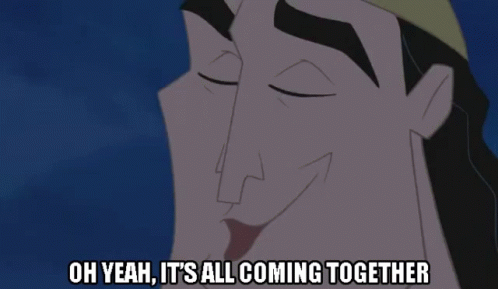 Chapter 77 surprised me at the end. I know it's strange to think a writer can be surprised by their own work as it is being written, but that's what I experienced when the events of Chapter 77 began to unfold and lead to events I had been preserving for the climax or the sequels. I don't know how that happened, but it seems to work. I think it will actually serve my original purpose better: to build greater tension between the characters. I'm pretty excited about that.
Part 2 was incredibly dark, but I plan on making Part 4 even darker. Why not go all the way with it? It'll be fun. I've been envisioning the worst possible things mankind can do to each other in preparation, so you should be excited, too. How dark can darkness get? How depraved can humans become in total anarchy? Hmmm…
GRAY HAZE is 175,962 words, or 78 Chapters long. That's 12,606 words, or 5 chapters, longer since the last update. Stay tuned for NaNoWriMo!