Since the last update (Aug. 28th), I have written about 21,000 words. I should probably clarify at this point that the word counts I post on this blog comprise the words I have kept — believe it or not, I actually write a lot more words that don't make the cut after five minutes of consideration. ha
So Gray Haze is now 140,154 words and 62 chapters. Part 3: When a Spark Ignites, is 40% complete. I am fairly confident I will be able to finish Parts 3 and 4 before the end of the year. If I can meet that goal, I project being able to finish the entire manuscript (2nd draft) by March or April 2020. After completion, I will take a month-long break to detach myself from the story and acquire a more objective view for self-editing. I may use this time to redraft some of the maps I've amateurishly constructed and build up a glossary.
Self-editing should take 1-3 months, depending on my capacity to see what should be removed/added or how the wording should be changed. I am taking great care while drafting to minimize the amount of cutting I will be forced to do by outlining and strictly writing imperative scenes. Pacing shouldn't be too big an issue. I am most worried about prose and characterization, I think. I want to ensure my characterization is consistent — it's tough when there are so many characters. My prose will improve with time, I'm sure, but I don't want it to come across as unprofessional. Anyway, I have many concerns that I will address in the self-editing process.
By June or July, I will send the manuscript to my editor. The process of editing with him could take anywhere from 3 to 6 months (he's a very busy guy, unfortunately). If I could finish editing by December 2020, that would be peachy. Then I could start seeking beta readers in January 2021.
2020 will be a year of editing Book 1 and outlining/drafting Book 2. 2021 will be a year of polishing, copyrighting, and promoting Book 1. At the same time, I should be able to finish Book 2. I am shooting for a 2022 publication year. 🙂
Any of this could take more or less time than I am predicting. My fingers are perpetually crossed it will take less.
Gray Haze will likely be 300,000 to 350,000 words in the final version. It's fine. It should be totally easy to market, right?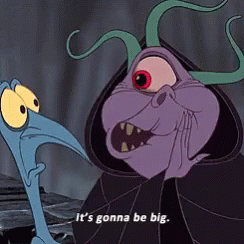 The next word count update will be posted on October 9th. Will I be able to finish the latter 60% of Part 3 in 3 weeks? Hm…
P.S. – You may have noticed my header, logo, and tagline have changed. I am not a graphic artist, but I try, okay? (Eventually, I'll consider paying a real graphic artist or web designer, idk.) "The Future is Written" is the tagline for the Secrets of Volenin trilogy.