Today is my parents' 27th wedding anniversary, so I thought I'd write an appreciation post about them. They are very old, fragile humans who deserve all the love. I hope this post will properly convey the depths of my feelings about them.
Dear Life-Givers:
You have given me all the tools I need to be a fully-functioning human person, and I could not thank you enough for that. You have given me the strength and fortitude to withstand the difficulties of life, both by example and by teaching. You have loved me even when I didn't feel like I deserved it. You have loved each other through agonizing trials, showing me that maintaining a strong marriage is possible no matter the hardships that come. Your wisdom and mad parenting skillz made me who I am today, which isn't spectacular, but I know I'm on the right track. I know how to discern right from wrong and how to think independently because of you. I know to what source I may look for a remission of my sins. You have succeeded in every way possible as parents. Now you should probably quit while you're ahead!
Forget about your children for one night and enjoy some time together for once. Talk about something nice rather than our inescapable poverty or debilitating illnesses! Like, um… that show is pretty cool. Which characters do you love/hate the most? Remember that one time when all five of your kids piled on top of you? Remember when we were small and blissfully clueless? Good times, good times. Times we'll never get back.
You deserve all the happiness in the world. That's not very much, when you think about how little actual happiness there is on this Blue Rock of Suffering, but if I could give it to you, I would. Honest. I wouldn't keep ANY for myself.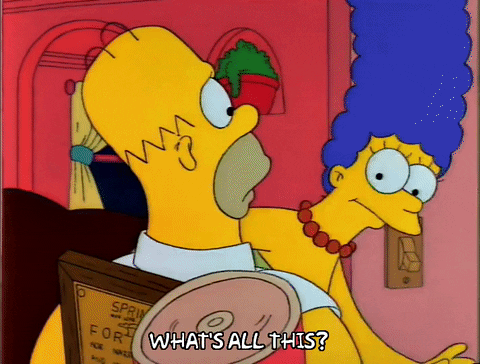 You may wish some of your kids (not naming any names 👀) came with a return policy, but obviously, I'm not one of them! My very existence is the gift that keeps on giving! I'm sure you don't need me to go out and buy something when I am clearly enough. 🙂
Thank you, and you're welcome.