I sit down and stare at my computer screen until words pop into my head.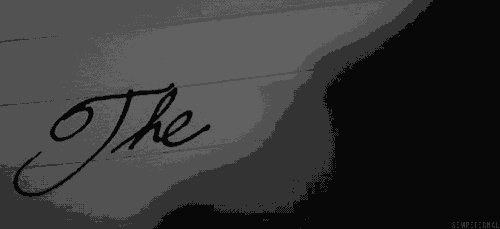 Kidding. Here's what actually happens…
I open Dictionary.com, my outline, and my Word document.
I turn on some music to drown out the real world. [my Youtube playlists]
I scroll through Twitter and Facebook.
If I find something on either website that interests me, I will read and like/share it.
I read through the last chapter I wrote and review my outline.
I play a movie in my mind and write what I see and feel through the characters.
If I get stuck on a word or want to think of a better word, I'll use the dictionary/thesaurus.
My brain is tired, so I check Twitter and Facebook again.
One hour later, I get hungry and grab a snack.
Now I feel refreshed and ready for round 2. I read through what I wrote earlier and pick up where I left off.
Oops, I've been disturbed by a member of my family. I pause my music.
One hour later, I turn my music back on and check my email.
I then check the sales I've made on KDP and feel sad, until I tell myself that if I just keep writing things will work themselves out.
I read through what I've already written a second time. Okay, this is gonna be good.
I am about to start writing when I get interrupted again. Dinner time.
Three hours later, I return to my computer. Now I am really ready to go!
I write as much as I can until my eyes burst into flames.
I read through what I've written and edit any glaring errors.
I copy it into two separate documents and save all of them.
I print the latest chapter for my mother to read.
If she decides to read it right away, I keep my files open to edit if needed and check my social media again.
Now my eyes are liquid fire. Ouch. I turn the brightness down on my computer screen.
My mom gives me feedback, and I make corrections and reprint.
I close everything on my computer and check my phone for notifications.
I think about what I've written while I try to sleep. Then I think about cats. Stress about life. Dream about cake.
There it is. My writing process revealed in painstaking detail for the world to see. And you best believe that this is exactly what I am going to do as soon as this post is published… after I check Twitter and Facebook again. Maybe there's a new Youtube video to watch… I just got a new email! Oh, it's an ad. 😦 I'll refresh Twitter… nothin'. Should I post something? Do I have any original thoughts? Nah. *writes novel instead*
Share your own writing process in the comments! I'll bet it's much more productive than mine…
Have a great weekend! 🙂