Every writer derives their inspiration from different, though likely similar, sources. I thought I would share where I find inspiration for my stories… because if you've read any of them you might wonder if I'm a bit disturbed. Just take a look at this review of Liquid Death:
[wipes tears of laughter] It's time to come clean: I am a disturbed individual, and Liquid Death is actually a cry for help.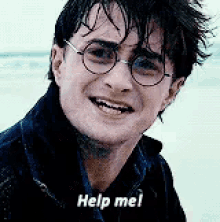 When I was little I often watched movies with my parents that many parents would never dare show their kids these days (I say "these days" like I'm ancient; anyone else here a 90's/00's kid? lol). I was raised in a family that loves violent, explosive action movies and creepy thrillers. I didn't always like them, but I grew accustomed to them and am drawn to these genres over romantic comedies, for example (most of the time). I transformed from the five-year-old girl who wanted more than anything to be a princess, to a nine-year-old girl who longed to see other worlds. My imagination made this possible. I love the idea of space aliens mingling with humans and have loved it from a very young age. My favorite movies of all time are those in The Lord of the Rings trilogy, so from them I have grown to love fantasy and all creatures associated with the genre. I read many books in elementary school (I earned a gold medal in fourth grade for reading 10,000+ pages), and I'll go over what some of my favorites were and why in Monday's post.
So obviously much of my inspiration is derived from existing movies and books. Incredible.
Another source of inspiration for me is my grandpa on my mom's side. He taught English at a university for 27 years (Art for 15 years). He helped me realize that my first draft of Liquid Death (Shooting Stars) was terrible. His thoughtful critique and encouragement has inspired me to continue writing with the goal to continuously improve. I have dedicated Burning Space in part to him.
Music has also been a great source of inspiration to me, particularly epic music on Youtube, starting with Brand X Music, which I listened to religiously in middle school (I know I'm weird). You know how you can listen to a movie/tv show soundtrack and picture the scene during which a particular song played? Like Light of the Seven from The Winds of Winter (season 6 finale from GoT)? I do the same thing with Brand X, Two Steps from Hell, Future World Music, and others by matching a song to the mood of a scene I am writing. It makes the images more real in my head, like I am watching a movie. If I struggle with writer's block, this kind of music will help me conjure up a more concrete image and motivate me to keep going.
Lastly, my family and religion have inspired much of what I write today. I was raised with a deep understanding of good vs. evil, the afterlife, etc. My siblings and I frequently discuss story ideas, and the way we played as children has also helped me come up with an unending stream of ideas for novels. Why might they be disturbing to some people? Well… It's difficult to write conflict that is meaningful, dramatic, and terrible enough for your characters without stepping into frightening territory. All good writers have to be a little crazy, right?
That's all for today, hahaha. Have a great weekend!
[P.S. – Burning Space (pre-order) will be $0.99 until Monday night before the price is raised to $4.99]